Over Christmas we visited a number of National Trust places, including another trip back to Stowe. I'll post some pictures of Waddesdon later, with the Christmas lights, both by day and night.
But Stowe I always find hard to photograph. Maybe it's because I'm never alone to concentrate on 'getting it right' or perhaps it's because I'm just a poor photographer, when it comes down to it. But I did 'see' a couple of scenes that pleased me, including this view, taken in the opposite direction from which so many pictures are shot.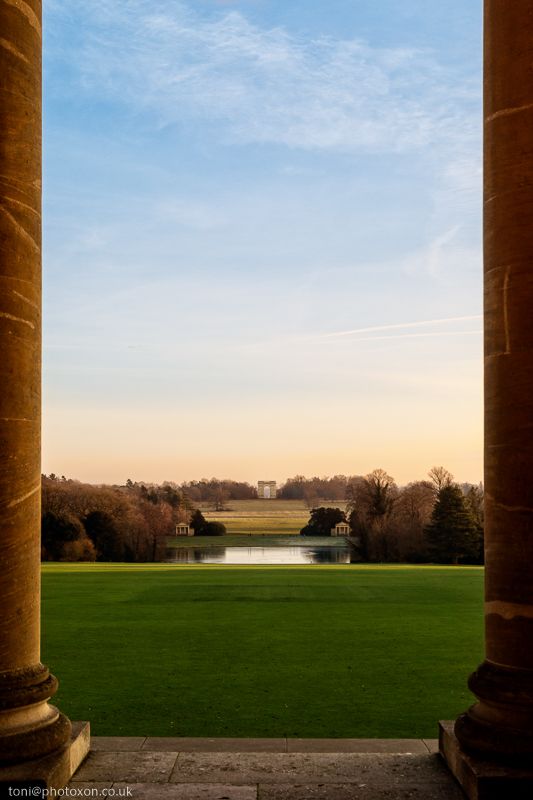 The sun was gently sinking while we were there, adding the winter colours to the sky.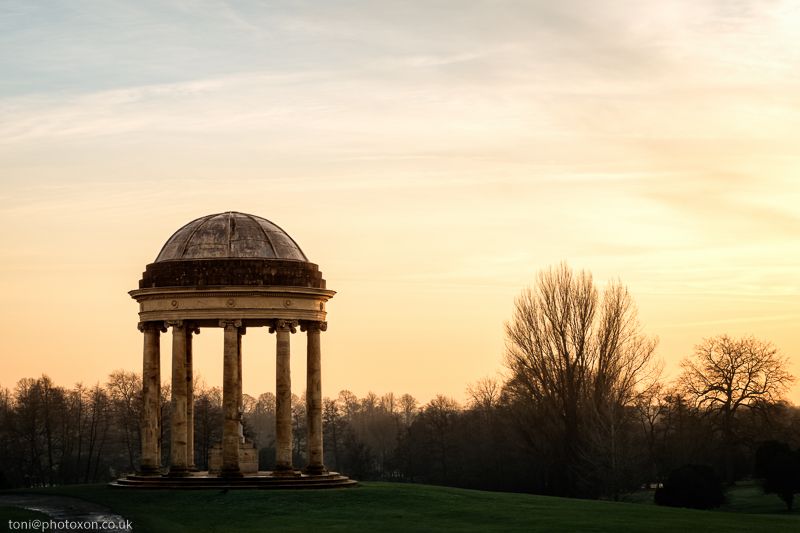 Finally it dropped behind the trees at the edge of the frozen lake